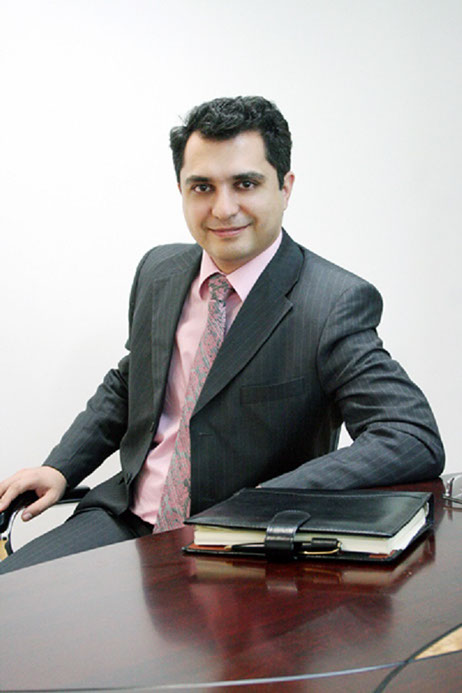 A Message from the founder
I have learned the hard way that it doesn't matter how successful you are in life, illness can take it all away from you. Without your health you have nothing.
Island Gate established on early 2003 with the earnest desire to help create awareness to people globally about the importance of health care in 21st century.
I feel passionate about life and I feel passionate about health. I am someone who wants to work hard, have a good social life and do my sports. Reflecting on the present environment, we live in an era where full forward and faster actions are expected all the time. We are expected to do things better than others, be the first, never hesitate, and do it furiously. We work long hours and oftentimes neglect our own personal health needs. With these elements, it is a real struggle to maintain a healthy balance.
Island Gate really cares about these issues. we, therefore, pondered over a system that would take care of both the above mentioned points. Today, Island Gate is committed in providing the healthcare market with innovative solutions to help improve the quality of life based on diversified technologies of the brands we carry, CITIZEN & L'DOCILE.
Since we introduced these healthcare products through our "globally-minded" partner agents throughout the regions with the cooperation and support from them, we truly motivate people to take care of their health wherever they are.
As we embark on a new decade, we will continue executing our growth strategy. A key component of this strategy is our platform product line, which recognizes that a one-size-for-all approach does not fit all customer requirements. Therefore, we will continue driving sales through a combination of strategic partnerships and internal development programs. we expect that with combined efforts with our principals, Citizen Systems, Japan and L'Docile Enterprise, Germany, we will continue to deliver significant technology advances and market leadership into the next decade.
Moving forward, "Bringing You Innovative Technology for a Healthy Life" will be our flagship. we anticipate that this application will open doors to new markets in regions that we serve today and in regions we hope to serve in the future.
This is the full scheme that we have envisioned upon creating this company. With full of hope for a future, we believe more and more that people will be capable of managing their health affairs and live a long, prosperous life.
Thanks to all of our loyal partners and customers for their support for the past years.
CEO and founder
Organization Structure
Island Gate Has Built Up a Strong Organizational Structure
Island Gate is running with core competences internally. In more than 17 years of existence, the company has gained extensive experience in the field of marketing & sales, administration, finance, logistics and supply chain management. Finally, it has been a key focus to build up a strong and competent organizational structure. So far, the company has been successful in meeting all the established milestones and goals as expected.
The sales & marketing staff holds specific expert knowledge in strategic sales, including Business-to-Business issues, while the rest of the departments are considered as a strong pole of the company.
"I believe that a happy worker is a productive worker and for this reason we are giving our full support to each and every employee. Being part of a strong organizational structure, our team enjoys the whole experience of their work which made them more productive at the end. We are focused on the good working environment which encourage them to be more efficient and productive at all times. Each of our employees are considered important part of the company, as they are like our body parts – without them, we are unable to move." says the CEO.